Which Bank is Best to get NRI Car Loans in India?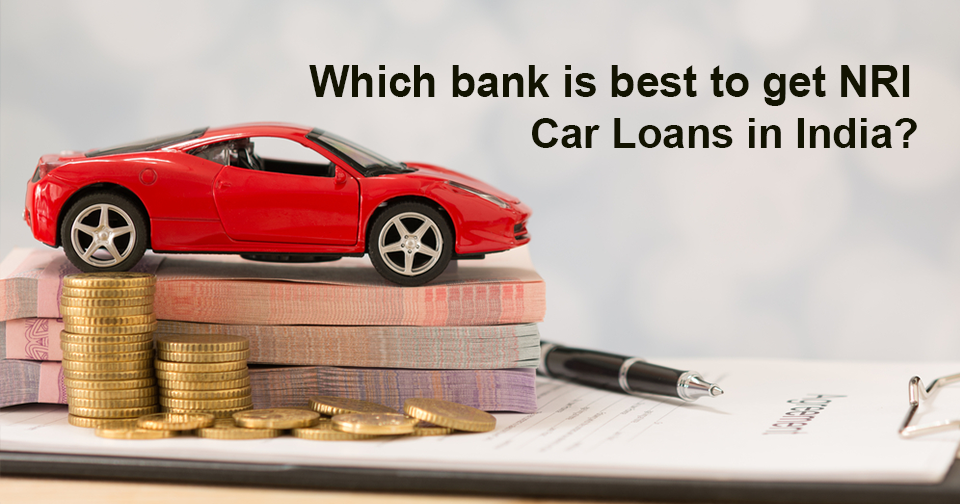 This article is help you to find the best bank to get your NRI's Car Loans in India.


Car is not just a vehicle or a luxury either. It has become a necessity that rides on four wheels and offers you a comfortable and cost effective solution for travelling, transportation and needy situations that come in various names. If you are living with a family, then a car is a must have especially in a foreign nation where you don't have many people to depend and rely upon. True; that you can always go for a taxi or some other type of hired vehicle, but all of them come with bounds and restrictions that prove a self-owned car beneficial and better. Well, owning a car is easier said than done and one has to really pull in a handsome amount not only for making the purchase, but also to remit the taxes and added costs that come with it.

A car purchase for an NRI can be easily done as well; with the help of the loan. These days there are a number of banks that come with attractive loan policies, tenure, and pre-payment policies that enable everyone to own a car and enjoy the benefits of the same without any hitch.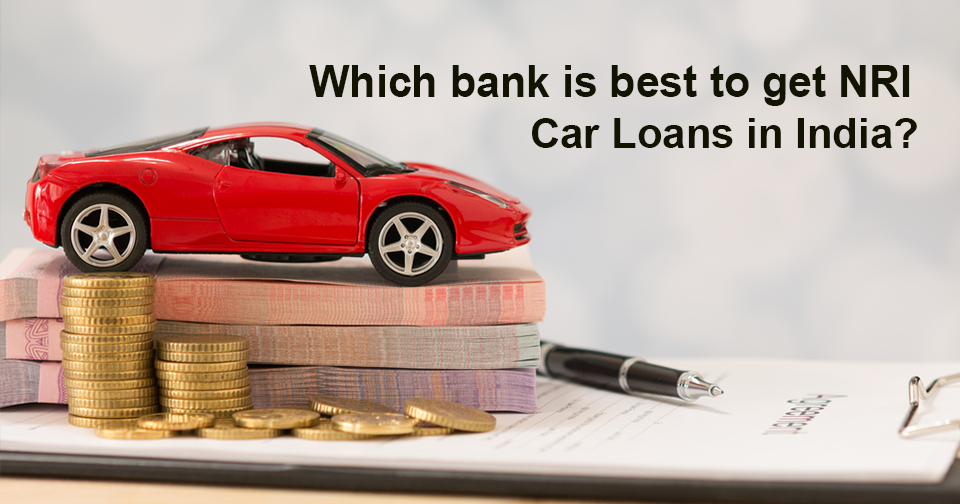 Let us understand the process of NRI Car Loans in a better fashion and then find which bank provides the best NRI Car Loans in India.


NRI Car Loan Eligibility:
The NRI Car Loan requires you to find your eligibility first for the same.
The eligibility norms include the things such as your income sources, time of stay in the foreign country, your age and other legal proofs.


You will need a Resident Indian National to be a guarantor for your car loan.


The loan is generally required to be paid back by the age of 65 years or so.


In case the person applying for NRI Loan is nearing retirement or termination of employment, the policies regarding the payment and tenure of the loan vary from the younger borrowers.


The paperwork will generally comprise of the following:

1.Residence proof
2.Age proof
3.Copies of passport and VISA
4.Employment Proof
5.Earning Proof
6.Indian Residence Proof
7.Rent agreements and
8.Other embassy certificates etc

Please note that the above-mentioned documents can vary from person to person; country to country and bank to bank for the NRI Car Loans.


Which is the Best Bank for NRI Car Loan?

Though a number of banks have emerged with customer-friendly policies; especially for the NRIs; the South Indian Bank is one that has the most attractive service portfolio and offers high-quality assistance for all kinds of NRI Banking.

The Car Loan of South Indian Bank has the following document and eligibility requirement:


The loan can be applied for purchasing a completely new vehicle, reimbursements, second hand vehicle purchase and takeover of an existing vehicle loan.


The loan can be taken by a person in between 18 to 65 years of age.


The NRI Car Loan from South Indian Bank is available for tenure that spans from 12 months to 84 months.


The loan amount can vary from 1 lac to 100 lac INR.


The margin for the new vehicles will be 10-20% and for the used vehicle will be 25%.


A minimum bureau score of 600 is required (for applicant or co-applicant).


The processing fee is 1% of the loan amount with a maximum ceiling of INR 10, 000.


Prepayment charges are 2% of the amount prepaid within the first 12 months of the loan and 1% after the 12 months.
Documents required for an NRI Car Loan are:

1.ID Proofs such as PAN Card, Passport, VISA
2.Passport Sized Photos
3.Address proofs
4.Invoice
5.Salary Slips etc

South Indian Bank has a lot of other NRI Banking Services that are highly customer oriented and flexible and have been designed for the NRIs only.

Logon to www.southindianbank.com to find more about the NRI Banking Services at South Indian Bank.