New Year decoration ideas for offices

Want to decorate your office or cubicle this New Year in a unique way. Read on to know some interesting New Year themes and ideas to decorate your office and be ready to have lots of fun in a wonderful atmosphere with your colleagues and friends.


New Year is the time for perfect partying and merrymaking with your friends and family and to increase the joy of this evening New Year Decorations plays an important role. When it comes to New Year Office decoration it become more essential that decoration should be theme based that can match with the office atmosphere and easy to handle. You can check out the below mentioned easy and quick New Year Decoration and New Year assortment that you can use for your New Year Party in office.


New Year office decoration theme

Choose simple and elegant New Year office decoration theme which should be easy to carry and handle as well, you can try any of the below mentioned theme for New Year decoration this year: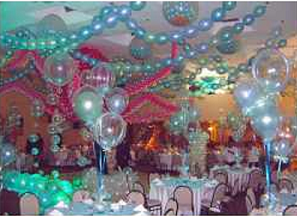 Balloons Themed New Year Party decoration is the easy and quick way to decorate the office for New Year, just use a pump to inflate the balloons and place them on almost every place in your office right from outer walls to tables, doors and ceiling. If you have indoor plants in your office then you can tie balloons to every tree. Send one balloon to your each employee as a party invitation mention party details on the balloon using a felt-tip pen. To make your party more balloons friendly get a balloon shape cake and decorate the party table with lots of colorful balloons. As a party favors give the gifts along with the packet of beautiful balloons to keep the memory alive.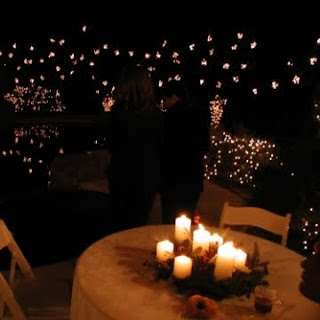 Starry Night Themed New Year Party decoration you can create a 'starry night' ambiance in an indoor venue so that everyone can feel the warmth of night even inside the office. To create an atmosphere just use star lights for ceiling easily available in the market or you can also paste Glow in the Dark Stars, Planets stickers on ceiling to get the right effect. Hang dangling strings of Christmas lights and shiny star balloons or star cutouts from the ceiling. Use bright colors like silver, white, dark blue to get some more brightness in decoration. Get some starry sky backdrops so that you can adorn the walls with them. Serve the food in star-shaped serving bowls. Find plates, napkins, and cups with stars printed on them. Sprinkle star confetti on the tables and counters. Use star-shaped cookies and cakes. You can also place twinkle lights everywhere for a nighttime sky effect.


Luau party decoration ideas for office we are sure this will be great fun for all your office colleagues. You can decorate the Offices doorways and hallways with flowers and greenery. , and these items are especially appropriate at doorways and in hallways. Place inflatable palm trees at the entrance of the office. Wrap buffet table with a grass table skirt and Hollowed out pineapples, coconuts and oranges to make great votive and tea light holders. Drape the chairs, tables with Colorful beach towels or you can also hang these towels on the wall to bring Hawaiian colors to the party room. Tell your office staff to get some Hawaiian costumes like colorful beach shirts, grass skirts etc. to enhance the pleasure of this special occasion.



Sports theme party decoration for office this theme is also good for office parties chose any sports which your staff like most and start decorations according to that. Use tennis balls, footballs, rugby balls and any other kind of balls in your decoration. Hang paper cricket bats, badminton rackets, hockey sticks hangout on wall and ceiling of the party area room. Appoint some office staff as cheerleaders to welcome your guests or you can hire them also. To get some Olympics touch in your party decoration Decorate the room with Olympic rings and pictures of famous Olympic winners.

You can choose any of the above theme to decorate your office this year and have lots of fun.