How to choose your floor: Reviewing pros and cons of home flooring options

Are you looking for a flooring guide to help you with choosing the best type of floor from the available flooring options for your home? Get in here to know what to consider when choosing flooring and floor coverings, flooring tips and latest floor fashion trends and read the review about pros and cons of flooring materials.


Your choice of floor and floor coverings will be influenced by your lifestyle, personality and the local climate. When you are building a new home or renovating an existing one when it comes to flooring, it plays an integral part of home decor and when you explore on various types of flooring, right from your living room laminate to your bedroom carpet, it is quite mind-boggling with regard to flooring options available in the market. It is quite natural that everyone would like to have latest flooring trends which might give a stylish and fashionable look and feel, but it is wise if you give equal importance when you consider the effects of some flooring materials can have on the environment. You might have encountered with a lot of home flooring ideas from your family and friends, and I would say the choices are endless when it comes to flooring designs, and how in this world will you ever choose and comes to a solution? Put your worries and confusion down and read further where I have discussed not only on how to choose the right type of flooring for your home, but also the pros and cons of flooring materials and also some eco-friendly flooring tips. If you are looking for a house for sale and you also want to choose from a different variety of flooring options, then you can definitely go with OMG builders which is one of the most reputed real estate builders and properties all over Kerala. You will get a wide variety of houses/villas to choose from according to your needs. They have budgeted and luxury properties or houses for sale in Palakkad, Ottapalam, Vaniyamkulam, and Angamaly. I hope that this will help you to find the best floor for your home.


What to consider when choosing flooring and floor coverings?

The first criteria is that the floor material you choose should suffice the type of room and its design. Then the next point is to consider, is the durability of the flooring and how much it could resist the wear and tear. Yet the most important one is your financial strength on how much you could afford on the flooring. Moreover, the pros and cons of various types of floorings should be considered accordingly.


Review of different types of floors & floor coverings and its pros & cons

Pros & Cons of Carpet Flooring: What you need to know about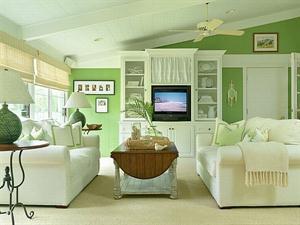 carpet flooring is that it quite popular and attractive, you can have wide range of styles, textures and patterns to choose from and it creates a feeling of comfort, warmth and luxury and people would consider this as it absorbs sounds and is comfortable to walk. It is ideal, especially in cold climates. On the downside, the new carpet might emits toxic chemicals due to treatments during production. Also, it invites dust mites which causes allergies and if you do want a carpet you can go for a carpet made of natural fibers without any chemical treatment. While laying your carpet do ventilate the area well and it is advisable not to use the carpeted room for at least three days. If you do have babies and pregnant women at home, then avoid laying new carpets in their rooms. If you want to buy best-branded carpets, you can go for Mohawk carpet, Lexmark Carpet Mills, Resista Carpets, Somerset House Carpet, DuraWeave Carpet and so on.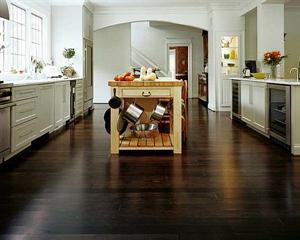 Pros & Cons of Bamboo Flooring: If you want an environmental friendly flooring, you can consider laying bamboo flooring which has been used for many centuries for its durability as it lasts a long time and it is more harder than hardwoods. It's almost cheap than hardwoods and is moisture resistant, easy to clean and it saves your maintenance cost. But you should use it on basements, bathrooms, washrooms as these are all damp areas of the home. The downside or the cons of bamboo flooring is that it fades easily in sunlight when dragging furniture it creates scratch marks. If you want to purchase bamboo flooring, you can consider from the following brands for bamboo flooring such as Mohawk Industries Bamboo, Johnson Flooring Bamboo, Natural Cork Bamboo, Teragren Bamboo, etc.

Pros & Cons of Ceramic Tile Flooring: If you want a suitable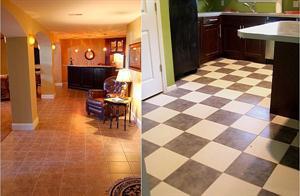 floor for high-traffic area, you can consider Ceramic tiles. It is especially good in a warm climate and they are recyclable. It is durable and it requires low maintenance, scratch resistance, fire-resistant, environment-friendly and again you have a wide range of ceramic floor designs available in all sizes. You can use it for all types of rooms but I would suggest that it is ideal to be fixed on bathrooms and kitchen. On ceramic tiles you can get hand-painted floor tiles which is more attractive and you can consider it for foyers or on the living room. It's affordable to buy for everyone. The downside is that for some people they might feel uncomfortable to walk on ceramic floors and you need to be careful as it is slippery when wet. If you want to buy ceramic tiles you can go for Kajaria, Marbonite, Johnson, Euro, Nitco are some of the famous brands of ceramic tiles.

Pros & Cons of Stone or Slate Flooring: Do you want your room to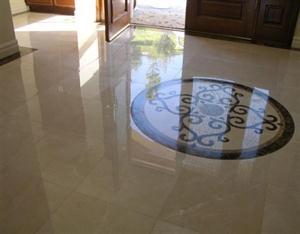 have a elegant look? Then you can consider Stone or Slate flooring. Though it is non-renewable it is durable and absorbs heat and withstand high temperature. It is suitable for all kinds of climates. Marble, Kota, granite, and slate comes under stone flooring. However, you can go for marble or granite but it depends upon your budget. On living areas, marble flooring looks great while granite adds grandeur and adds value to the home. Slate and Kota tiles have elegant look which can be used indoors as well as outdoors which is cheaper too. Slate flooring has a longer life span and it does not crack easily. If you want a healthy flooring option Slate flooring is one of the best and it is economical too. You can buy stone flooring brands from TM Natural Stone, PortStone, Bedrosians, East-West Stone and so on.

Pros & Cons of Laminated Flooring: If you want to replace your existing floor then laminate flooring is an excellent choice. Some of you might want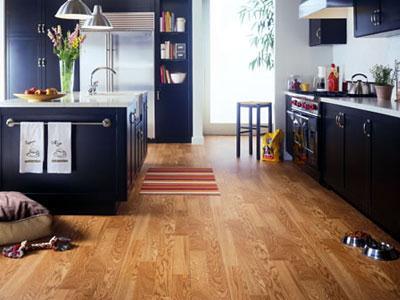 to have wooden flooring, but probably you could not afford for it, in that case, you can go for laminated flooring to have a look and feel of wood and it is well suited for high traffic areas of your home. It is available in different styles and patterns. It can be easily installed, easy to clean, scratch and stain-resistant and don't harbour dust mites. The downside of having laminated flooring is that if it is once damaged, refinishing it is quite impossible and also it creates a tapping sound when you walk on this kind of flooring. The famous brands of laminated floors are Floor master, Pergo, Mohawk laminate floors, Vista and so on.

Pros & Cons of Cork Flooring: If you are the one who is looking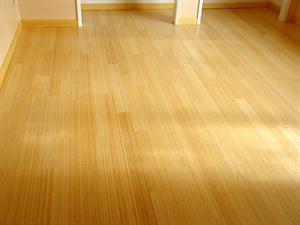 for latest trends in home flooring, then Cork flooring is the best choice. It is soft, warm and it acts as an excellent insulator. It will not collect dust and your home will be free from allergens and it is durable and easy to maintain. Do you know the wonderful fact about this cork tree, the tree is not cut down for making floors, but the bark of the tree is peeled off and it regenerates and it needs no fertilizers or pesticides. The cork flooring is free from dust mites, fire-resistant, and shock absorbent. I am sure everyone will fall in love with this eco-friendly flooring. The downside is its price, as it is too expensive to afford for everyone. The famous cork flooring brands are Ipocork floors, Qu-Cork, We Cork, Wicanders Cork Floors, APC Cork, Capri Cork and so on.

If you take your time a bit more in choosing the right type of flooring options, you can minimize your exposure to harmful chemicals and stay healthy and be kind to the environment by choosing environmental friendly floors.



Image Gratitude: homedit.com