Double bed styles for bedroom

Beds are the most important furniture piece of any bedroom. Beds comes in many styles and designs here we learn about the most used and prevailing bed styles which you can choose according to your room size and decorating style.


Double beds in different styles give you comfort and quality so you wake up with a smile in the morning. The most precious piece of the bedroom is bed no matter how big or small bedroom you have, bed is the focal point of it. You can choose any of the below mentioned bed style for your bedroom to sleep or relax.


Double bed styles
Canopy Bed Styles for bedroom is the ideal for romantic bedrooms, it comes in traditional or contemporary style with either metal rod or wood frames and posts with a decorative fabric draped across the upper space between the posts and a solid swath of cloth may create a ceiling, or canopy directly over the bed. Canopy Beds have many advantages not only for young's but for kids also. Canopy beds give you privacy, offer a sense of protection to children and provide room to serious thinkers. You can choose full or half canopy beds as you like o according to the room size. Most the canopies are removable so that you can change the look of your bedroom whenever you want. Canopy beds are best for the newly weds couple room decoration,girls room and for those who want some more private space in their private room.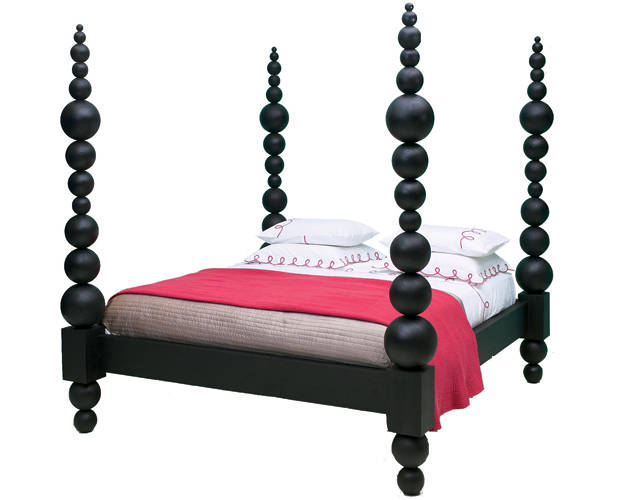 Poster beds are very elegant and beautiful. Poster bed has four vertical columns one in each corner that extend between 6 and 8 feet above the frame of the bed to support a tester or upper panel. They look very beautiful and give a traditional look to bedroom.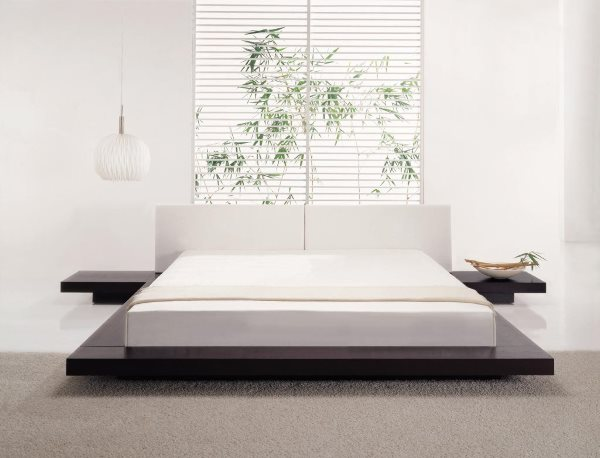 Platform Beds are the latest trend in bed styles. It is a perfect match for contemporary and modern bedroom sets. Platform Beds consist of usually raised rectangular horizontal solid frame made up of wood many times with four rails or latticed structure to support the mattress. The typical height for a platform bed is about 18 inches from mattress to floor. Platform beds do not have clunky headboards or ornate bedposts so they give a clean and clutter free look to bedroom. Platform beds are generally made from wood, metal, bamboo or leather; it all depends on your taste and choice. Contemporary platform beds have clean lines, neutral elements and solid color characteristics whereas Traditional platform beds have little detailing and ideal for classic style homes. You can also have Storage Platform Beds which has drawers underneath the frame or incorporated into the foot board of the bed to get some extra storage in your bedroom.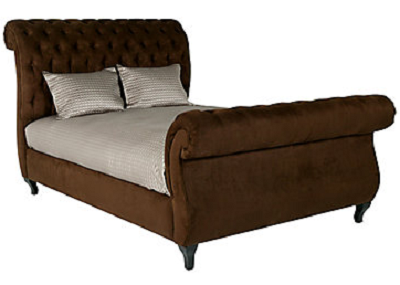 Sleigh Bed Styles as the name suggest resemble with sleigh as they have curved or scrolled foot and headboards where the headboard is always larger than the foot board. It can add elegance as well as comfort to any bedroom style. You can have sleigh beds in many types and style like Iron-Metal Sleigh Beds, Kids Sleigh Beds, Leather Sleigh Beds, Modern Sleigh Beds, Sleigh Day Beds, Wooden Sleigh Beds and many more. Sleigh bed comes in twin, double, queen or king sizes choose according to your requirement and room size. Storage sleigh beds come with a pull out drawer or drawers underneath the bed, or at the foot of the bed. You can also have Vintage/Antique sleigh beds to add some style in your bedroom.

Adjustable Bed are very comfortable and ideal for small spaces. Adjustable beds can be turn into a comfort zone and at the same time you can turn them into a comfortable bed for the perfect sleep. You can also adjust its height according to your comfort. In beginning Adjustable beds have been used in hospitals but now days many people adopt them in home care as they have been found to provide relief from various conditions especially for older and sick people at home. You can easily find the matters for these adjustable beds as mattress industry has begun to heavily promote them to consumers as a comfort and lifestyle choice.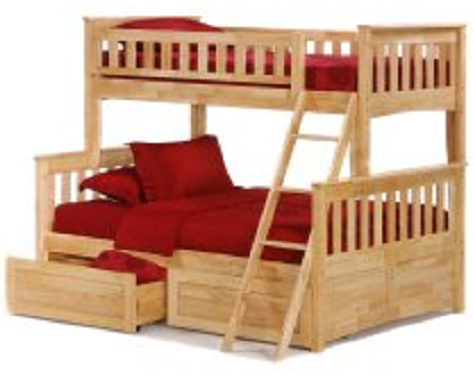 Bunk beds are the most suitable for kids room especially if you have two kids at home. In bunk beds one bed frame is stacked on top of another which allows more them one person to sleep in the same space; it is ideal for small bedrooms also but checks its strength before purchasing them. The top bunk of a bunk bed should be lined with safety rails to keep the user from rolling out and falling to the floor while sleeping.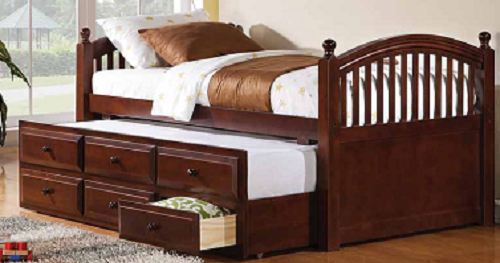 Day beds or sofa cum beds are the best option to get some extra sleeping space. These beds can be used for lounging, reclining and seating in common or living rooms. It consists of two side panels and a back panel which can be of wood, metal or a combination of the two. You can find much type of day beds such as wood daybed, metal daybed, wrought iron daybed, wicker daybed, trundle daybed, iron/metal daybed and canopy daybed. Choose according to your room size and interior decoration.



You can place them in your guest's room and pulled out only when needed.
All above bed styles look beautiful and have their own utility; you can select any of the above bed style for your bedroom according to its size and other furniture pieces in the room.