Diwali Home Decoration to give your interior a new look

Want to give your home interior a new look on this Diwali. Read here to know about Diwali decoration ideas for every room of your home such as Living room, Bedroom, Kitchen and so on to surprise your guests this Diwali.


Diwali is the time when every room of home should be decorated in a festive manner to enjoy and welcome your guest on this auspicious occasion. Here are some easy and quick ideas for room to room Diwali decoration without much time and money spent.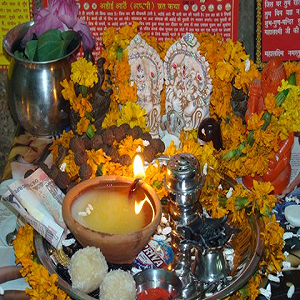 Puja room decorations on Diwali

Puja room or place decoration is very important part of Diwali Decoration as it is the place where you worshipped Lord Ganesha and Goddess Laxmi to get their blessings. First put the new idols of Lord Ganesha, Goddess Laxmi and idols of Ram, Sita, Laxman and Hanuman at your Puja place on a chowki (a small height stool) or puja table, cover the puja table with beautiful bright colored cloth preferably red, green or yellow before placing the idols and place a Puja thali in front of them. Decorate the place with fresh flowers, lots of candles and earthen lamps. Offer fresh flower garlands to idols and use lots of fresh flowers in your decoration. Draw beautiful Rangoli or Lakshmi's feet in front of the puja place. Light up fragrant dhoop or Fragrant Sticks to make your Puja room decoration complete.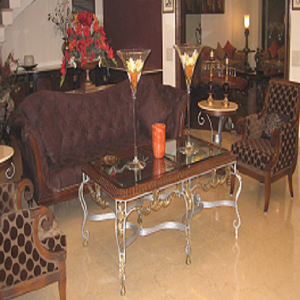 Diwali home decor tips for living room

Living room is the first place to welcome your guests on Diwali so it should be decorate in a manner which can please your guests and also easy to maintain. To decorate your living room on Diwali you can use decoration accessories such as lamps and rugs. Use beautiful curtains to bring new look to your walls. Place a bowl of water with flower petals and floating candles or a floating Rangoli on living room center table to make it more festive also place some dry fruits, fruits and traditional sweets along with some beverages to take care of your guests' taste buds. Use colorful light lamps and do not forget to burn aroma candles or incenses sticks in your living room to spread the aroma in the house. These simple Diwali room decoration ideas for living room will have a good impression on your guests. You can also make corner Rangolis to decorate the corners o your living room. Do not make Rangoli in the centre of living room as it will be inconvenient to walk freely.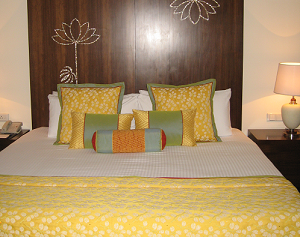 Diwali home decorating tips for bedroom

Bedroom decoration on Diwali is also very important though our most of the guests do not visit this area of house but it should be decorate in festive manner so that you can enjoy the mood of festival while you take rest. Just clean the bedroom like other rooms make it clutter free and spread some beautiful vibrant color bed sheet. Decorate your bedroom with fresh flowers and beautiful lighting fixtures. Try to avoid the decoration of earthen lamps or candles in bedroom as it can lead to any accident while you sleep.


How to decorate the entrance of your home on Diwali

Diwali is the time to decorate your home and the decoration start with the entrance decoration to welcome and encourage Goddess Lakshmi and God Ganesh to enter. You can decorate your home entrance in many ways to enhance the house's exterior look this Diwali. Hang beautiful door hangings and make Rangoli at the entrance to welcome your guests. Hang string lights or flower garlands on door to make a curtain like structure, it looks very beautiful. Hang Mango tree leaves mixed with flowers garlands to decorate the entrance is very traditional decoration used for Diwali celebration. Clean the surroundings of your entrance and lighten the dark corners around your home also. Mark a silver swastika on the main door as it keeps the ills out of the house and draw small footprints from the entrance to the house in inward movement to welcome Goddess Lakshmi.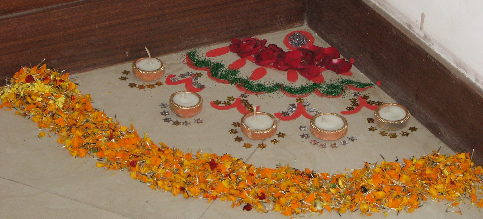 Diwali decorations for lobby and stairs

Do not forget to decorate the lobby and stair of your home as these are also the part of home, you can hang glower garlands on stair railing or drape it with beautiful Dupattas and sarees. You can also place earthen lamps on the side corners of stairs. Paste the Rangoli sticker in front of stair to make it more beautiful or approaching. Make beautiful corner Rangolis in your lobby and also pace diyas and candles to enlighten the area. Hang artificial or natural flower garlands in lobby. You can also door hangings from the ceiling of lobby.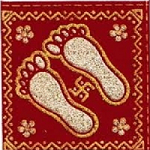 ,