Interior Designing Tips for Kerala Style Homes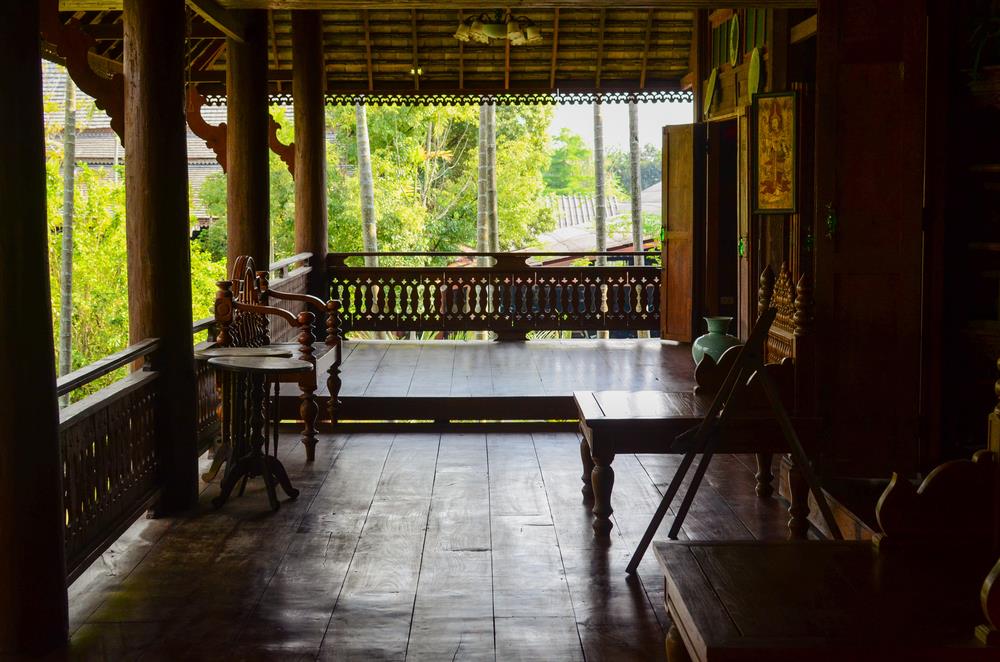 Do you love antiques? Are you planning to design your home in Kerala Traditional Style? Don't know where to start? Here are some tips on Kerala style home interior designing.


Wide airy spaces filled ambient light, fresh coastal air and lots of natural light everywhere; a central courtyard with holy plants or other religious symbol that forms an important part of the daily life activities; pillars along the length of the verandah; traditional rustic furniture that is designed with more thought towards quality and durability and is not just for visual appeal and yes, the colour combinations that are soulful yet belong to the lighter side of the colour palette – Kerala Homes are easy to identify; lovely to own and awesome to live in..!!!
In fact, they are so admired across the world that Kerala style interior furniture is bought and installed everywhere. Be it India or abroad, the elements are loved and admired everywhere. The following post will be an account of the various such elements that form the heart of Kerala Style Home interior and how you can get them done in the best way possible. So, let us begin the little Coastal Adventure in TEXT about the interior designing tips from the expert interior designers in Kochi..!!


Kerala Style Home Interior Designing – Traditional Interior Furnishing


The Kerala style interior furniture will be one of the most crucial additions that will decide the overall look of your place.


Kerala style interior furniture comprises of wooden pieces mostly and is simple yet classy. The usability, comfort, durability, classy look and sensible interior design play important roles while designing Kerala style interior furniture


Apart from the furniture, the other interior elements include wall art such as paintings and wall hangings with the religious theme; vases and decorative pots and holders that emanate an earthy and rustic feel such as brass, earthen pots, dark-toned metals etc; traditional looking planters with small green indoor plants; wooden seating such as sofa without much cushions and covers etc.


Natural light and Airy spaces from a very crucial part of the Traditional home interior design ideas and are employed as a must.


Going by the views of some of the best Interior designers in Kochi; these days, people don't have many large homes; hence, a small space is designed to look like a central courtyard or the front porch is designed to give off a similar look. Natural light is utilized while designing the windows and doors and ventilators are also considered.


Kerala Style Home Interiors – Traditions and Modernity Hand-in-Hand:

The best Interior designers in Kottayam and Cochin believe that though modernity has found its ways in the Kerala Homes, the traditions are still highly valued and respected in every dwelling. No one walks with shoes on and every home has a distinct prayer-area which is revered and kept clean like a temple itself. Though it is hard to match the standards of the Traditional home interior designing ideas implemented in very old and grand homes owing to space and budget limitations; things can always be carefully planned to deliver a lovely product that symbolizes Kerala Style Homes.
Some elements that are employed by the home interior designers in Kochi to give the modern Kerala Style Homes that distinct characteristic look are:



Oversized chairs and recliners made of wood in dark polish


Distinct traditional canopies and slanted roof designs to the exteriors


Palms and other such regional and religious plants


Furnishings comprising of sofas, tables, chairs, wall hangings and paintings that are regional and designed on the Kerala theme


A wide spacious arrangement of interior furnishing items in the home


Keeping ventilators for letting the natural light in


4 poster wooden beds with white beddings and dark coloured wood


Sofas and open settings such as wooden sofas and chairs without cushion seats


Small earthen pots and brass vessels filled with water and floating flowers


Other such small elements that play with light and shadow



Some traditional elements that can transform any modern home:



Small wooden accents such as decorative boxes and tableware


Wooden and brass incense and flower holders


Big broad flower vases that can be filled with water and floating flowers and diyas


Handcrafted door hangings


Pots and planters with flowers, palm bonsais and sacred plants


Idols of Lord Ganesha, Goddess Lakshmi, Nandi Bull, and Balaji etc in marble or metal


Tiled areas with dark coloured polished tiles that give a traditional look


Best interior designers to design your Kerala style traditional home:

Having read and understood the various elements of tradition Kerala Style homes and how the Interior Designers design the modern day homes; let us find how you can shortlist the best Interior designers in Kochi and Kottayam that can make your home a real Kerala Style Home.



See the portfolios and completed projects in person.


A grand scale décor and medium scale décor for a residential space vary a lot. Hence, it is important to finalize things as per space, budget, preferences and the region you are settled in.


Kitchens, Living Rooms, Bedrooms, TV Units, Wardrobes and Lofts, Ceilings and Kerala style interior furniture – the best interior designer will be able to provide a number of alternatives and arrangements for everything and anything you wish for.


Though the designers love to flaunt their imagination and creativity in the projects they accomplish; it is important that they place your preference and personal opinion on the top.


Don't just settle for the very first you encounter and research well. Meet 4 or 5 interior designers in Kochi and visit the places they have designed or furnished. After having developed an understanding of the kind of work you want and the kind of work they can deliver, take an intelligent decision.


Other Important Traditional Home Interior Design Ideas for Kerala Homes


Small and exquisitely carved coffee tables with low heights


Simple courtyard furniture items like chairs and recliners


Swings with simple suspension rods and simple wooden sitting


Courtyard or garden space with lots of indoor plants


Small decorative storage entities with unique and characteristic Kerala Culture Impressions


Incense holders and Flower Vases in traditional designs


Wall hangings with motifs from temples


Balaji inspired wall art and décor


Rustic Colour Combinations that give an earthy and simple feel



A home is a place that is inviting and welcoming; the place where you love to come back to; hence it should be something designed and done as you want.
So, be active and Happy Designing…!!!