Foundation problems – How can you identify them?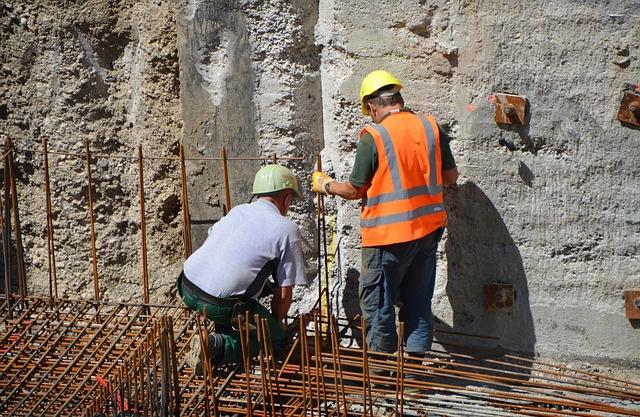 This article comprises of the warning signs of foundation problems and the methods to identify each of the problems.


Foundation problems can be frustrating, and when left unattended, it becomes insidious. The initial signs are always benign. It becomes dangerous when homeowners overlook prominent problematic areas. Do you hear small cracks in your basement wall along with brick cracks? These are all signs that your foundation requires repair.

There are various other signs, as well. For instance, your doors can get out of square, and there's the window frame separation. The only way to know that a sign qualifies for a real-life problematic situation is to ask a professional waterproofing and foundation repair service provider. To know more about this, you can get in touch with www.foundationrecoverysystems.com.

It is essential for you to know the warning signs. The important ones are as follows:

1. The external cracks
Typically, the minor cracks in your outer walls or on steps don't signify anything significant. The external cracks are big and come with a curved outline might suggest that things are critical. Here you need to consider your foundation seriously. The brick and the brick cracks generally protrude from the wall and must get checked.

2. The internal sheetrock cracks
You should sense a problem the moment internal sheetrock cracks move in the spiral fashion and move up to the wall height. It is essential to call a contractor the moment you see the wallpaper is shifting away from your wall. Also, when you find that these cracks are at the ceiling and wall junction, you need to call in for a professional foundation repair guy.

3. Uneven floors and out of square doors
A handful of residences stay in a sound condition after a couple of years of inhabiting. However, when you have a door that's out of square with wall cracks atop it, you should examine the situation. There are homeowners with sound houses who have to witness uneven floors. It is essential that a homeowner gets worried in case the floor gradient is over a couple of inches after 15 feet.

4. Window and door frame isolation from the brick
When a door or window frame is gradually pulling away from the brick wall, it is a crucial sign that the foundation has significant issues.

5. The presence of rotten wood
Beans and piers that comprise of decayed wood are signs of foundation issues. It is essential to look into this. The crawlspace and basement humidity can increase. Chances of flood or the beams and piers attacked by carpenter ants and termites are also there. It is never a good sign, so stay prepared for a foundation repair.

6. Bouncing floors
The bouncing floors also indicate that your foundation is in a questionable situation. When your floors levels behave close to trampolines, you need to get professional guidance.

7. The tile cracks
The tiles fired at an increased temperature are very hard and brittle. Several things result in tile cracks. When you have excess tile cracks in the bathroom, kitchen, and other spaces, it can indicate foundation problems.

8. Search for Sagging Floors or Ceilings
Distorted floors and roofs can likewise be cautioning indications of establishment issues. As a home's establishment moves, it pulls separated or compacts dividers and bolster bars. These movements can make the heaviness of the house sit unevenly in specific spots, bringing about hanging floors and roofs. An indication of establishment issues is an inclined floor, so utilize a level to screen your home's slant every now and then. In the event that you see nonstop alter in one course, it might be a great opportunity to call an expert.

9. Examine Those Musty Smells in the Basement
That well-known, smelly smell in storm cellar corners and crawlspaces can really spell inconvenience for your establishment. The smell itself is generally buildup and could be expected to spilling storm cellar dividers. The issue could be pipes related, however it can likewise be brought about by outside dampness leaking in through breaks in your establishment.

Blocked drains are regularly a noteworthy offender in storm cellar related establishment issues, so while you're grinding away, give your canals a quick overview to make sure they're appropriately ensuring your home. In the event that your drains are clear however despite everything you're having issues with a clammy storm cellar, now and again everything necessary is a little redirection, as indicated by the establishment fix specialists at Acculevel:

10. Check for Gaps between walls
On the off chance that you begin to notice holes between your façade and your front entryway and windows, it could imply that a moving establishment is pulling them separated. These holes can permit water and creepy crawlies like termites into the dividers of your home, causing significantly progressively basic harm over the long haul.

These are some of the potent signs of foundation problems. If you find one or a combination of all, make sure to call a foundation repair service provider at the earliest. One of the most reputed real estate builders in Kerala, OMG builders is recommended if you are looking for a perfectly laid foundation and budgeted luxury house for sale in Angamaly, Ottapalam, Palakkad, and Vaniyamkulam.