Smart and useful HDB interior design trends that most overlook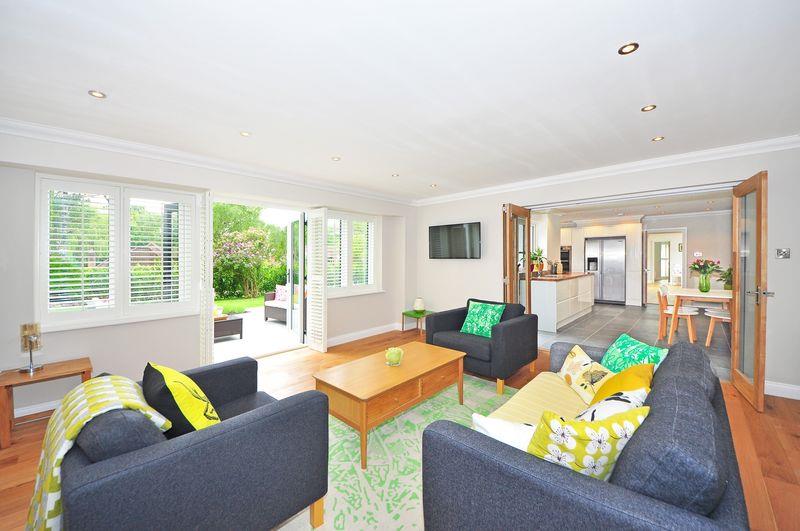 Looking for interior designing ideas at home? Here you will find the smart and useful HDB interior design trends that most overlook for your residence.


There comes a time when every homeowner wants an entirely new look for their residence. A complete home renovation is the best solution, as much good comes from it. It allows homeowners to retain some of the essential features and old decor patterns and blend it with a new look. Here homeowners can decide to sport an oriental or Scandinavian home decor and others, based on their preference. To give shape to their plans, they need the skills, craftsmanship, and assistance of expert interior design companies and constructors.

Interior design is a crucial aspect of home renovation. Most homeowners get enthused about flaunting an impressive house exterior. The interior renovation is equally essential. Do you want to create a unique interior design? If yes, you can choose from some of the useful and smart HDB interior design tactics that somehow gets overlooked by many.

1. Opt-in for dark-colored interior doors
Does your house have white ceilings and walls? Do you want to add a bit of a character in your interior decor, but don't wish to paint the house entirely? If yes, then you can consider painting the doors charcoal gray or black. It looks charming, and the contrast can highlight the other dark accents in your room. Overall, it looks sober, appealing, and adds a spark to your place in an elegant way.

2. A window backsplash is a good idea
Do you want to get increased light in the kitchen? If your home structure and budget permits, opt-in for several holes in the cabinet wall. The window silvers which stay below and atop hanging cabinets as well as a big window at the back of the ranges, helps to provide a cooling impact that lightens up space.

3. Opt-in for reclaimed wood instead of an island kick plate
The kitchen islands are clustered zones that have adults and kids gathering to chat, eat, and work with the person who's cooking. Does the chance kick scratching and chipping the island bother you? If yes, then you might want to consider wrapping the island's seating section using reclaimed wood. It provides you two benefits. The material can conceal dents, and it can add warmth to space around.

4. Swap the light fixtures
Are you searching for an easy and affordable way to style your home? If yes, then you can start by swapping the present light fixtures and opt-in for something which is slightly dramatic. It's easy to implement. However, it is essential to be somewhat careful about this. Like most electrical works, you need to ensure you are not harmed or injured. Switch the power off when you carry out his work.

5. Opt-in for varied flooring material
Today, the new age kitchen gets designed in bold choices. However, the floor materials get mixed at the top. Homeowners often use hexagonal encaustic tiles for wrapping around to outline the dining and kitchen space. After this, there's a dappling effect that makes them changeover to old parquet flooring, of herringbone patterns leading to the living space.

6. Don't give up on plywood
If you walk into a Swedish house, you will realize the importance given to white-stained plywood. So don't forget this material. You can make use of plywood thoughtfully and aesthetically.

7. Get familiar with marble contact paper
Interior decor renovation is a zone where you can opt-in for various DIY (Do It Yourself) magic. Here you can opt-in for the adhesive paper having a marble pattern. Several homes use this to enhance the look of their coffee table by using this on the bottom shelf. You can seek guidance from your interior designer to make the best use so that it complements your living room space.

8. Have herbs in your kitchen
You must be having herbs in your kitchen in mason jars and use them for cooking! However, with this tactic, you go a step ahead and try and grow the herbs along with various edible plants. It will help you to garnish meals and drinks. Use the sunny side of your window for this. It adds minimal greenery to your kitchen space and adds a fresh touch.

9. Decide on long-lasting dovetails
Deep drawers help you to easily access your kitchen goods and items that you keep in lower cabinets. However, when you don't make a proper construction, the drawers can't bear the heavy dish weight. You can get in touch with a kitchen designer or an ace cabinetmaker concerning dovetail drawers and various other long-lasting construction processes that can manage heavy loads.

10. You should know how to end the backsplash
Most homeowners are at a dilemma here! However, the expert home and interior decor designers urge homeowners to find out where they should stop this valuable tile material. Furthermore, it depends on multiple factors, which comprises of the ceiling heights and also the line where the countertops and cabinets end.

11. You can opt-in for the convertible dining and coffee table
When you are renovating your interior rooms, you need to make the optimum utilization of space. Not every homeowner has elaborate and spacious houses. Must possess an average-sized home, where the interior designer needs to make effective use of space. However, that doesn't indicate you compromise on the spacious living and other comforts. You can say yes to the convertible tables that you can raise high for meals and also lower and treat it as a coffee table. It doesn't just save you space, but also your valuable home renovation budget. You can use the saved money elsewhere and make the most of your home interior renovation.

Your interior design need not be all jazzy and elaborate. You can opt-in for a sober, minimalist design as well. Hence, you can choose from the trends mentioned above based on your requirement and budget capacity. You can discuss the scope of work with your interior designer and make the necessary arrangements. Furthermore, when it comes to trends like growing herbs in the kitchen, add the herbs that you use most and not what the online articles recommend. It is essential that your interior design decor offers utility, along with style and beauty.