Top 10 Tips to Make your Home More Eco-Friendly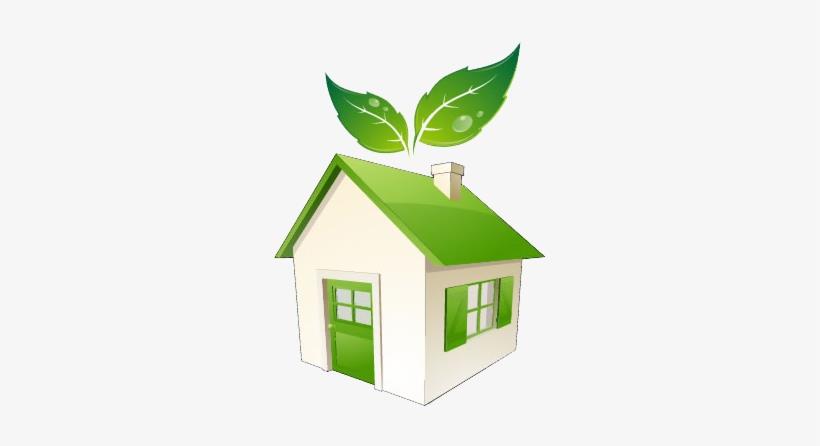 Today, we are facing many serious environmental challenges such as global warming, climate change, pollution etc. Despite you want to go green to improve the environment or to save money, every step you take to make an eco-friendly living will help the world.The article discusses the top 10 tips to make your home eco-friendly


Today, we face many pressing and serious environmental challenges. Global warming, climate change, different types of pollution and various other environmental concerns are facing the world that we live in today. We must all take a sensible step towards the aim of preservation of the environment so that we are able to comprehend the widespread nature of this major catastrophe. We must also try to safeguard at least a few of the important natural resources found around us in our environment. To give back to nature and to reduce the individual effect on the atmosphere, we must take a look towards our own lifestyles in our houses. Skyline Builders is one of the leading builders in Kerala that is equipped with the latest technology to give you Eco-friendly homes in Kerala as well as luxury villas for sale in Kochi and other major cities across the state. You can help save the environment with the ten simple ways in which you can make your home more eco-friendly.

Decreasing the use of paper towels and using green alternatives:

This is a very small change but it can bring about a huge impact. If you come across a stain or dirt on the kitchen counter, you should not use this kitchen towel made out of paper to wipe it away and clean it. You should be familiar with using washable cloth napkins, particularly in your kitchen, and aid in conserving forests from being cut down and destroyed. It can be a bit more time taking to wash the cloth napkins, but it is definitely one of the various habits to make the house more green and environment-friendly.

Using energy-saving lights and equipment at home:

Coming to the idea of lighting installation technologies for your house, you should try using the LED or CFL bulbs variants as much as you can. Even though these are somewhat more costly than the ordinary light bulbs, almost ninety per cent of the energy is blown off as heat energy, which means they wear off sooner. In India, where we usually have to tackle elevated temperatures for almost the entire part of the year, the idea that these lights increase the temperature of the house is an additional purpose why we must purchase and use LED, CFL and even Halogen lights, which are all very good and smart ways to make your home more Eco-friendly.

Purchase low energy consuming appliances:

You can effortlessly create a very environmentally conscious lifestyle by switching to much more energy proficient machines, which includes washing machines, air conditioners, refrigerators and various other appliances. Be sure that you consult the staff whenever you purchase new machines about the Energy Star Rating that they have. You will be aiding with the going green and eco-friendly alternatives in your house, and you can also save up some money on your electricity bills.

Avoid using plastic in any form:

Remove all the plastic containers and bins from home and use ceramics, steel and glass for storage and even to cook. Also, avoid cooking in non-stick utensils and use more old-style vessels of steel, aluminium or iron. This will make your home more eco-friendly and is also excellent for your health. Plastic should also be avoided in the construction of your house.

Reduce, Reuse, and Recycle:

Before you purchase any new items from the supermarket and get new glass containers and bins, you should look around and try to find things you can recycle. Used coffee jars or tea jars make good vessels for holding spices and condiments. Biscuit or cookie tins of steel can also be used for baking. Wooden doors can be repurposed to make new tables. While construction also, you should see if you have things that can be reused. Builders who work with the latest technology and can help you repurpose your old kinds of stuff. Besides, the 3Rs another great way of making your home more eco-friendly is ensuring that you fight waste accumulation to the best you can. This is because it has a direct impact on not just health but also the aesthetic value you share with your house. The key advantage of associating with reputed builders is all their flats and villas have effective and efficient waste management to ensure that not only the insides of your house is waste-free, but also that the entire compound of the house/society in which you live is waste-free and more importantly, the waste, once dispensed with is properly managed in an eco-friendly environment.

Checking the use and wastage of water:

There are many people who waste water by keeping it running when brushing and cleaning teeth. We should not keep water running even when washing the dishes. One of the important things to make your house more eco-friendly is by decreasing wastage of water. So, construct your homes by checking for leakage and use water when necessary. Also, it is better to shower instead of completing a bath to save water.

Wash clothes at optimum temperature:

When you wash your clothes at high temperature it means that you utilize far more electric energy than you require. Until you are dealing with very stubborn stains or dirty clothes, 30°C is the optimal temperature to clean your clothes and reduce energy wastage.
Buy Bamboo alternatives like utensils, furniture and construction material: We should be conscious that bamboo is one of the most important eco-friendly substances in the market. It grows fast and needs very little regulation. This makes it the perfect material to be used for furniture, utensils, and storage and construction purposes. You should buy products made from bamboo and include more eco-friendly options.

Insulate your houses to reduce the carbon footprint:

India is infamous for the extremely hot summers when the heat and temperature from the outside get into the house and make us very uncomfortable. So the next time you are constructing or buying a house a house, be sure and see that the walls are insulated. This is one of the finest green designs you can incorporate, and it will create a layer of defence and hence reduce energy wastage.

Unplug and switch off to save energy:

This is something that we all should be doing. It also helps to reduce any minor disasters or electric fire. Once you complete charging the devices, try to switch off your charger. Fundamentally, learn to switch off devices when you are not using them to create an eco-friendly home.

These are a few ways in which you can make your home more eco-friendly. These tips are easy to follow. Better consult reputed builders in Kochi to get good deals for eco-friendly homes in Kerala and villas in Kochi.