Top 10 Prefabricated House Manufacturers in India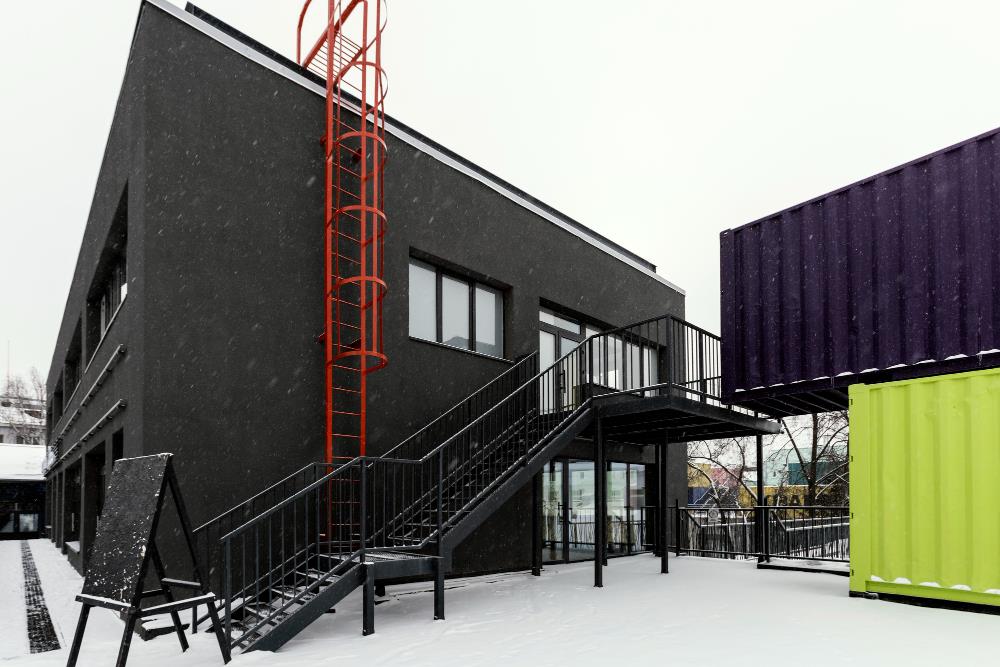 Discover the top 10 prefabricated house manufacturers in India who are revolutionizing the construction industry. From durable and customizable designs to energy-efficient solutions, explore their unique approaches and find the perfect prefabricated house for your needs.


This listing features the leading companies in the prefabricated construction industry. From innovative engineering solutions to eco-friendly living spaces, these companies are revolutionizing the way we build. Explore their unique approaches and find the perfect solution for your construction needs. Our Pick of the top 10 Prefabricated house manufacturers in India include:



Loom Crafts Prefab


Multi Decor India Pvt Ltd


Epack Prefab


Tata Nestin


Champion Prefabs


SK Prefabricated houses


Windoors India


Rose House


ODF Group


What are Prefabricated Houses?


Prefabricated houses, also known as prefab homes or modular homes, are constructed off-site in a factory setting and then transported to the desired location for assembly. These homes are built in sections or modules that are manufactured and pre-fitted with various components, such as walls, floors, ceilings, doors, and windows. Once on-site, the modules are assembled to create a complete home.
List of Top 10 Prefabricated House Manufacturers in India
Here is our list of the top 10 Prefabricated House Manufacturers in India:
1. Pressmach Infrastructure
Pressmach Infrastructure Pvt Ltd is an innovative engineering construction services firm with over 36 years of experience. Pressmach specializes in commercial, institutional, and residential modular buildings, and takes pride in being a pioneer of prefabricated structures and fast-track buildings in India. Pressmach offers comprehensive, ready-to-use solutions to our valued clients.


Address: No.21,1st Link Street, Judges Colony, Nehru Nagar, Kottivakkam, Chennai-600041


Phone: +91 9884085567


Website: https://www.pressmach.com/


2. Loom Crafts Prefab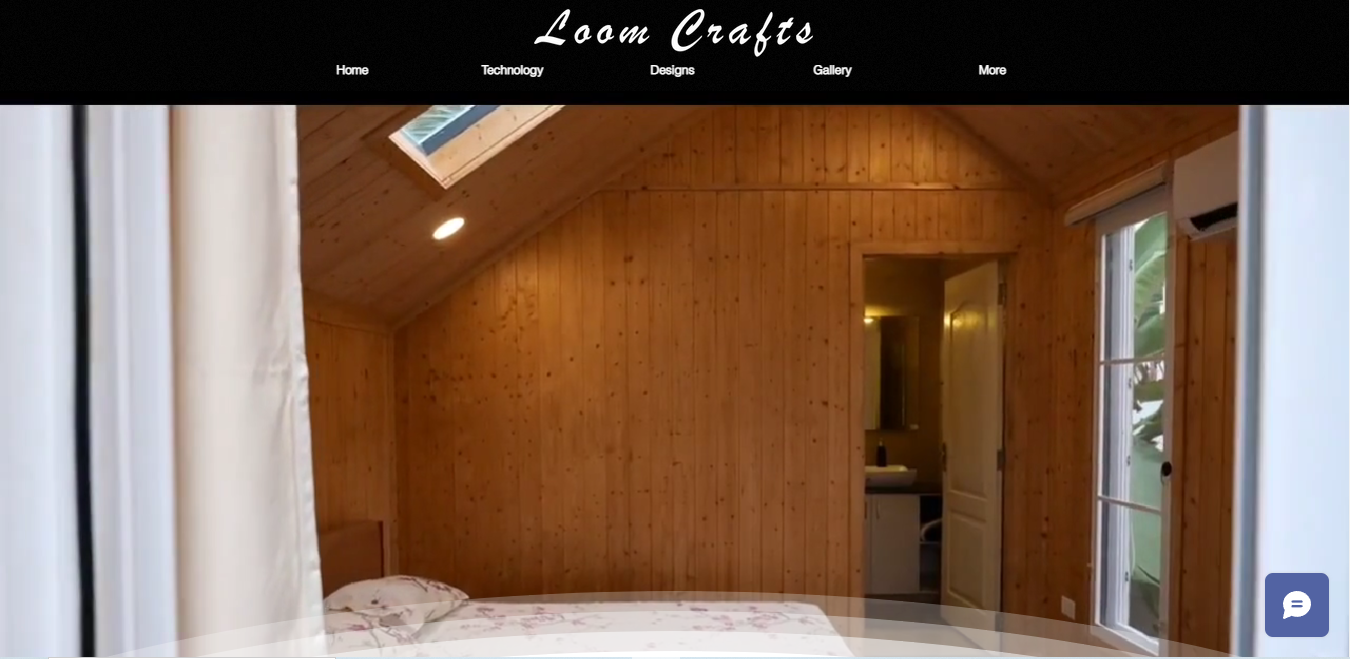 Loom Crafts specializes in high-quality modular prefab homes and cottages, making homeownership accessible to all. Loom Craft's customizable designs can be easily assembled anywhere, no matter how remote or challenging. With a focus on sustainability, our controlled factory setting ensures minimal waste and environmental impact.


Address: A-7/98 South Side GT Road Industrial Area, Ghaziabad-201009, UP, India


Phone: +91 8448440556


Website: https://www.loomcraftsprefab.com/


3. Multi Decor India Pvt Ltd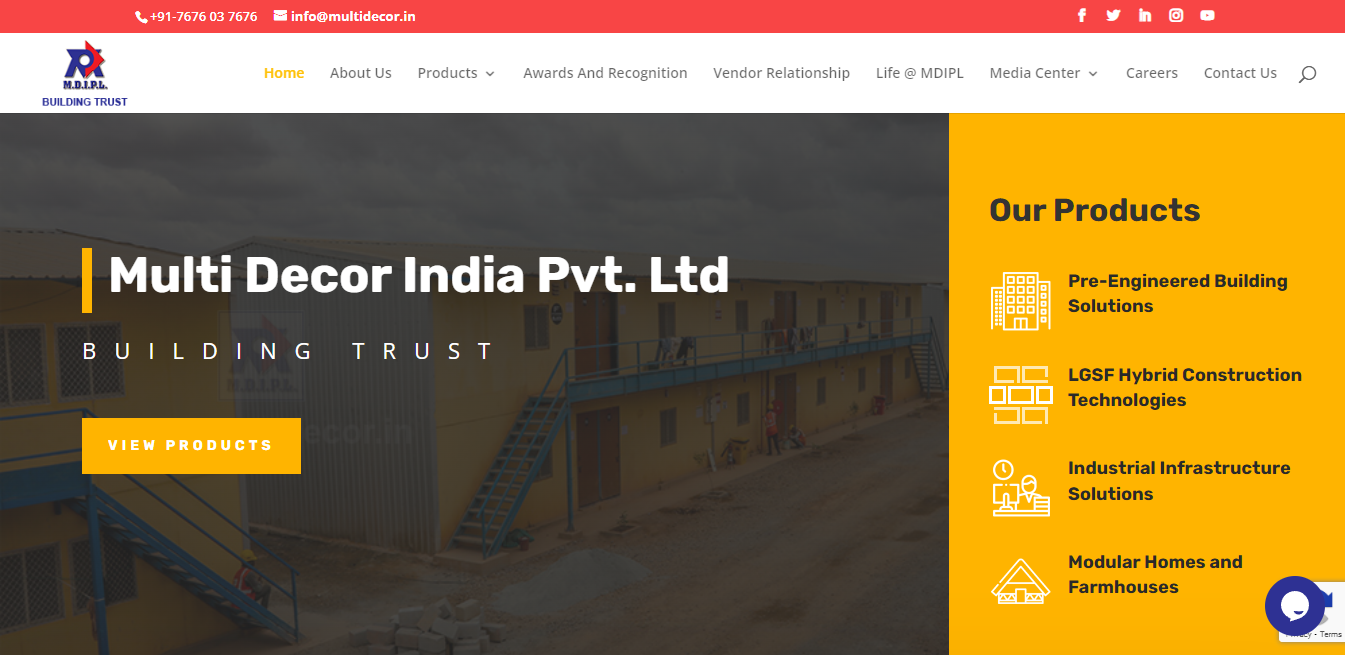 Established in 1992, Multi Decor India Pvt. Ltd is a renowned manufacturer of Pre-Engineered Steel Building Systems in India. With expertise in design, fabrication, and timely delivery, MDIPL provides top-notch steel buildings that meet client budget requirements while ensuring world-class quality.


Address: SEC-70, MUJERI ROAD Faridabad, Haryana – 121004 India


Phone: +91-7676 03 7676


Website: https://multidecor.in/


4. Epack Prefab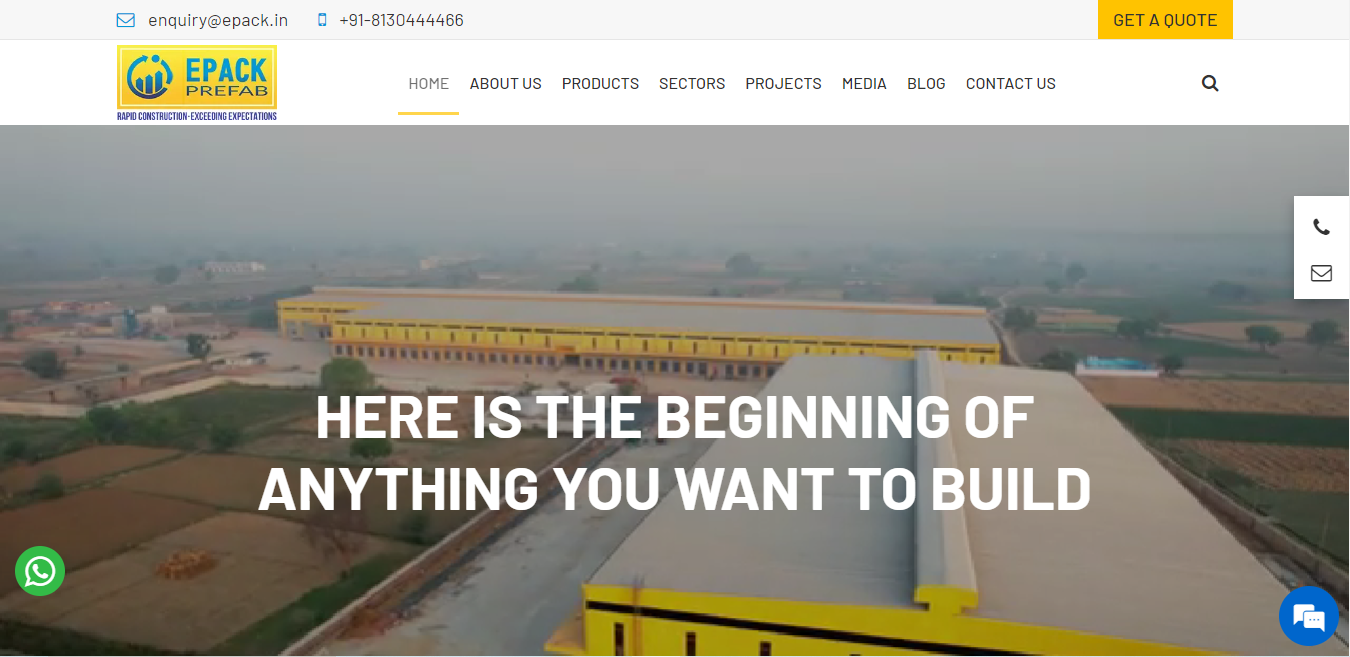 EPACK Prefab, established in 1999 in Greater Noida, is an ISO 9001-2000 and ISO 14001:2004 accredited company. Epack is an industry leader in engineering, fabrication, and project management, offering comprehensive pre-engineered building solutions.


Address: B-13, 14, Ecotech 1st Ext, Greater Noida, Delhi-NCR Gautam Budh Nagar,, Uttar Pradesh 201308


Phone: +91-8130444466


Website: https://www.epack.in/


5. Tata Nestin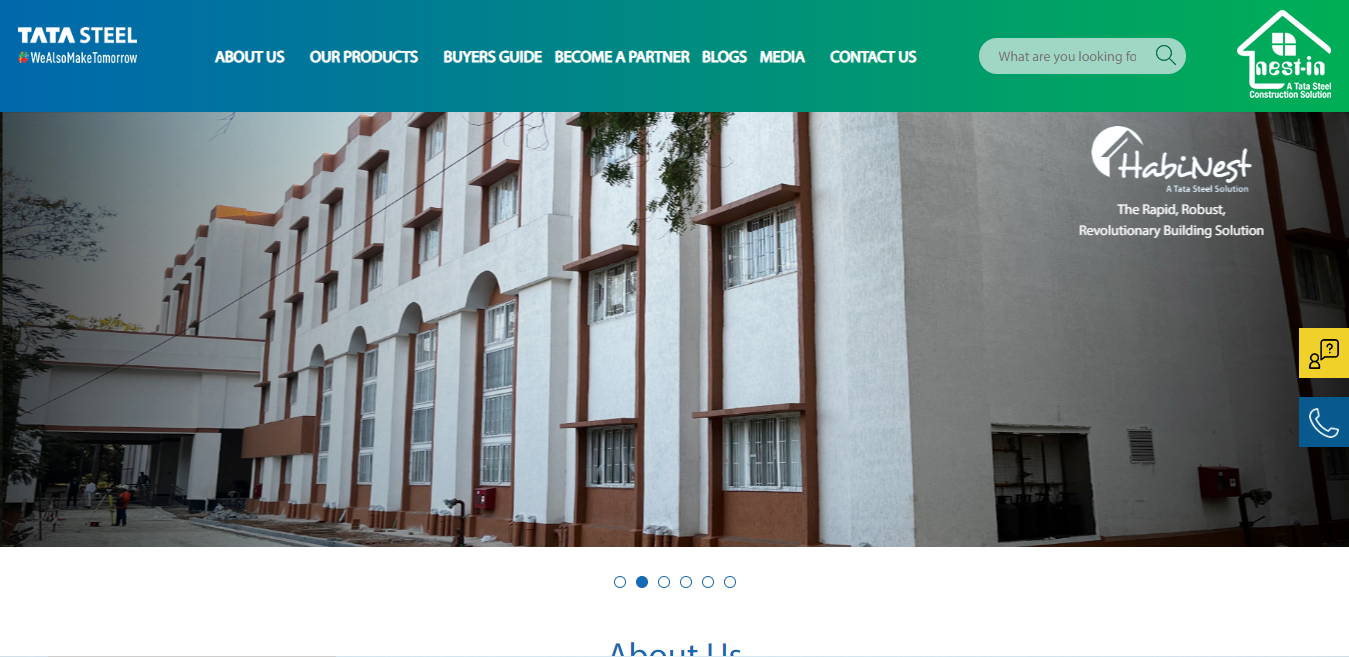 Tata Steel's Nest-In is at the forefront of India's progress toward smarter construction solutions. With steel-based modular construction offerings, Nest-in caters to over 26 states, enhancing the lives of millions. From housing and sanitation solutions to portable cabins and premium living, Nest-In also provides a wide range of prefabricated options.


Address: Tata Centre, 43 Jawaharlal Nehru Road, Kolkata – 700071


Phone: 1800 208 8200


Website: http://www.nestin.co.in/


6. Champion Prefabs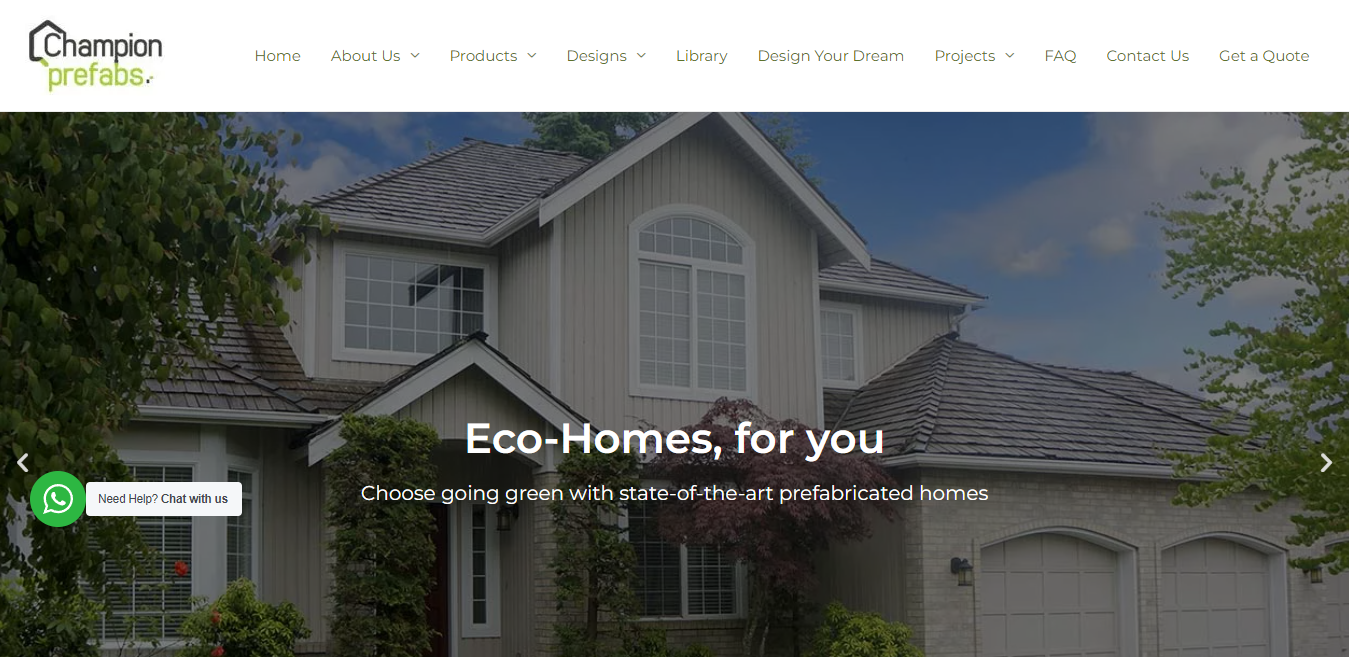 Champion Prefabs, established in 2005, revolutionizes green housing solutions with superior prefabricated structures. Committed to providing comfortable, clean, affordable, and environmentally friendly living options, Champions encourage a shift toward eco-friendly spaces.


Address: Tower, #L32, 2nd A Main Road, HSR Layout, 6th Sector, Outer Ring Road, Agara, Bangalore - 560102, Karnataka, India.


Phone: +91 8951984479


Website: https://www.championprefabs.com/


7. SK Prefabricated houses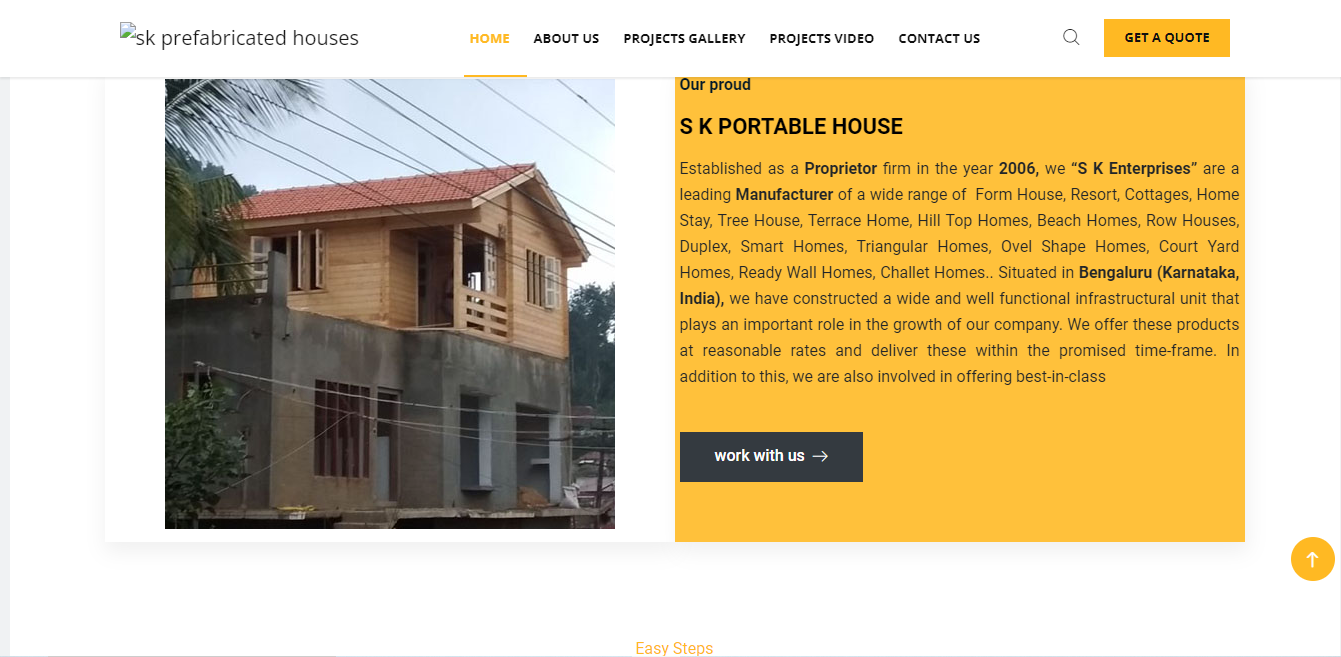 S K Enterprises, established in 2006, is a leading manufacturer of a diverse range of housing structures including form houses, resorts, cottages, and more. Based in Bengaluru, India, SK's well-equipped infrastructure facilitates the company's growth.


Address: Krishna Reddy Complex, No. 51, Shope No.05, Near Beta Showroom, T C Palya Main Road, Akshaya Nagar Dooravani Nagar, Ramamurthy Nagar, Bengaluru-560016, Karnataka, India


Phone: +91 9980531814


Website: https://skprefabricatedhouses.com/


8. Windoors India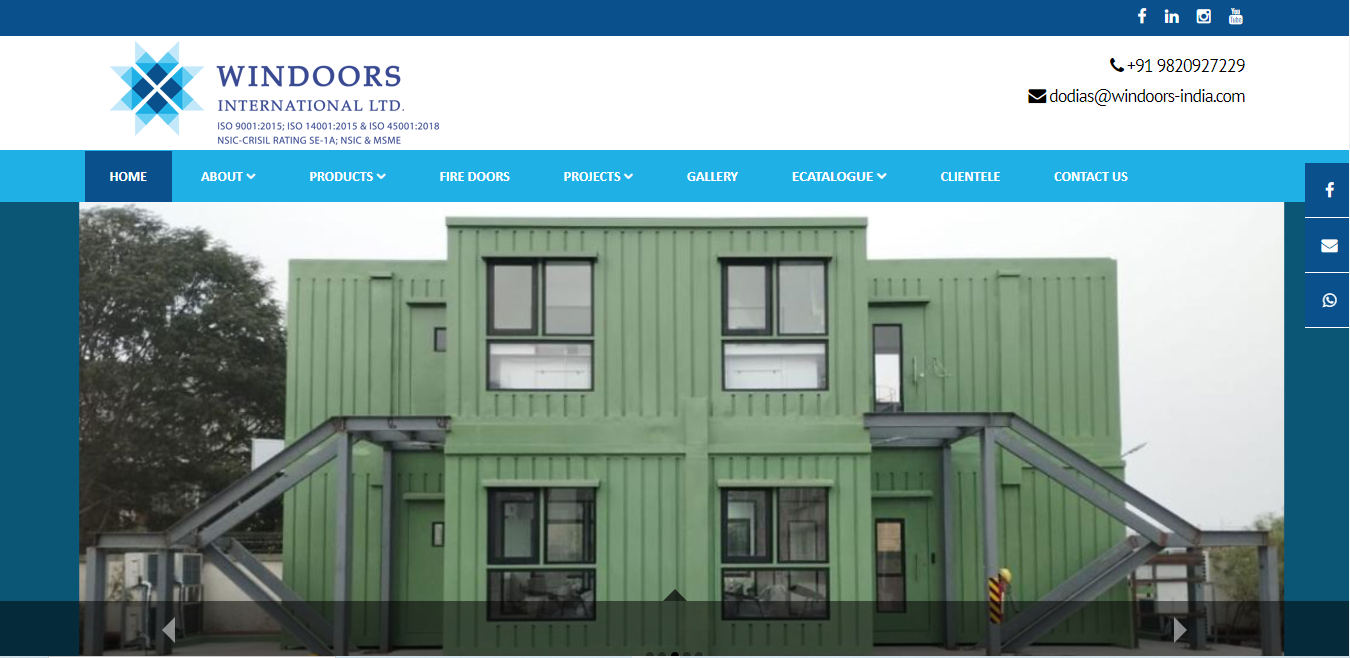 Windoors Portable Infrastructure is a trusted provider of the instant delivery and environmentally friendly metal structures nationwide, igniting economic activity with speed and success. With design and manufacturing facilities in Mumbai and Gujarat, Windoors excels in delivering customized solutions promptly.


Address: 115, New Tejpal Industrial Estate, Kurla-Andheri Rd, Sakinaka, Mumbai - 400072, India.


Phone: +91 9820927229


Website: https://www.windoors-india.com/index.php


9. Rose House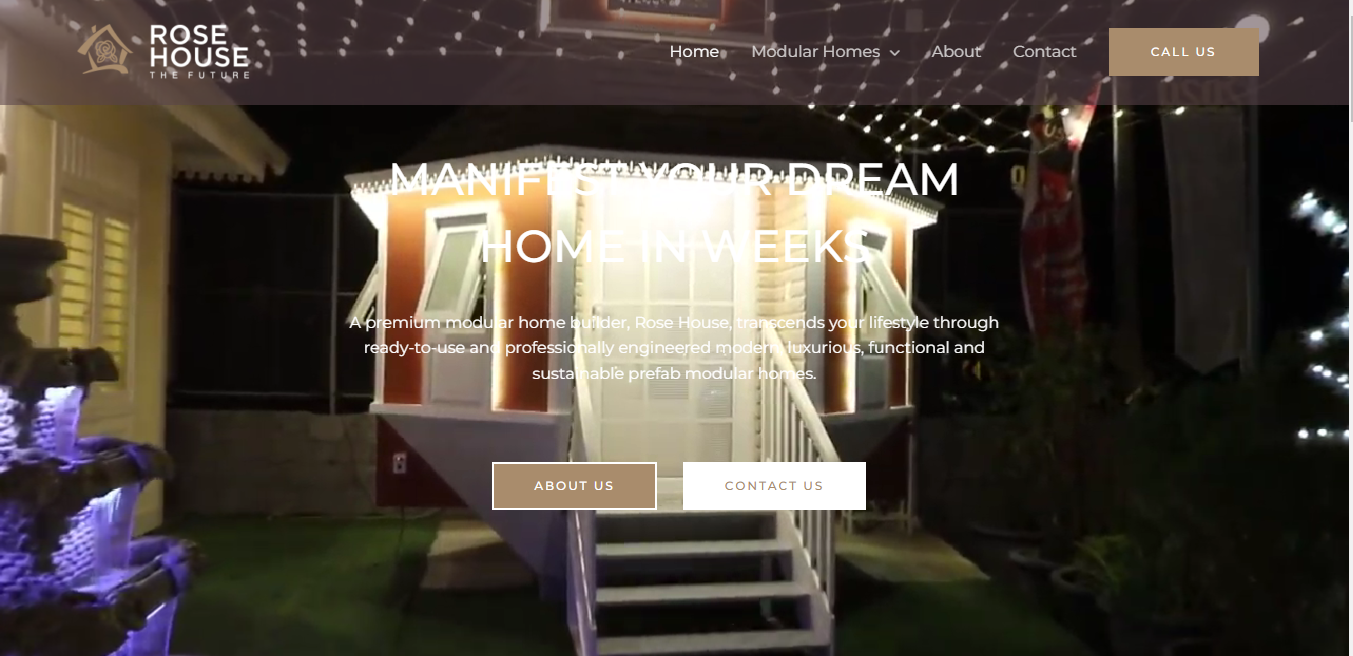 Rose House Modular Homes simplify and expedite the realization of your dream home by eliminating traditional residential construction complexities. Recognizing that a house is a necessity and a right for everyone, Rose House aims to revolutionize the industry with its modular homes.


Address: Rose House Builders LLP, Thumbur PO, Irinjalakuda, Thrissur, Kerala, 680662.


Phone: +91 8078218938


Website: https://www.rosehouse.in/




10. ODF Group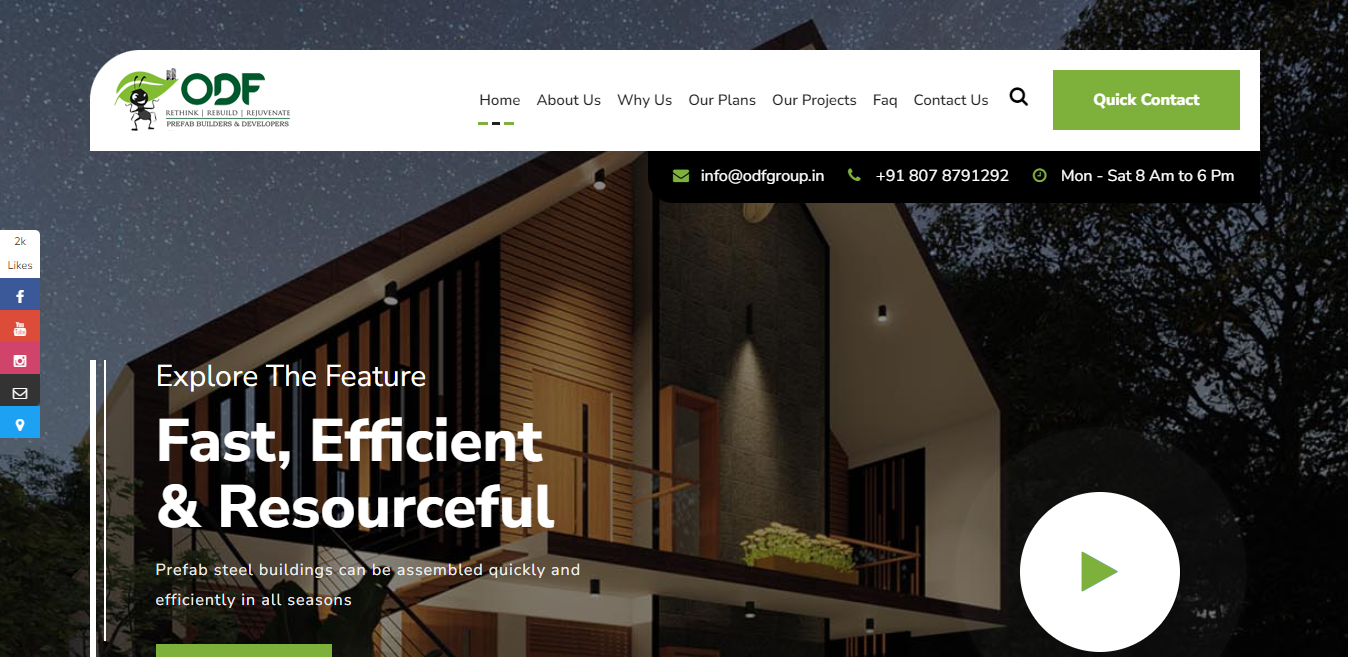 ODF Group, founded in 2015, is driven by a passion for affordable, eco-friendly, and professionally developed construction. Specializing in pre-engineered buildings, ODF's team of dedicated professionals collaborates closely with clients to deliver customized projects across South India.


Address: Odf group Office, AL Farook Residential Road, Farook College po, Kozhikode, Kerala


Phone: +91 8078791292


Website: https://www.odfgroup.in/


Frequently Asked Questions:
Q1: Are prefabricated houses durable and long-lasting?
Yes, prefabricated houses are designed to be durable and long-lasting. They are built using high-quality materials and undergo rigorous testing to ensure structural integrity. With proper maintenance, prefabricated houses can have a lifespan similar to traditional houses.
Q2: Can I customize the design of a prefabricated house?
Absolutely! Prefabricated houses offer a high level of customization. You can work with the manufacturer or builder to choose from a range of design options and customize various aspects.
Q3: How long does it take to build a prefabricated house?
The construction time of a prefabricated house is typically shorter compared to traditional houses. It depends on various factors such as the complexity of the design, size of the house, and site preparation.
Q4: Can prefabricated houses be energy-efficient?
Yes, prefabricated houses can be designed to be energy-efficient. They can incorporate energy-efficient features such as insulation, double-glazed windows, solar panels, and energy-efficient appliances.
Q5: Are prefabricated houses more affordable than traditional houses?
Prefabricated houses are more cost-effective than traditional houses. The controlled factory environment reduces material waste, and the efficient construction process saves on labor costs.